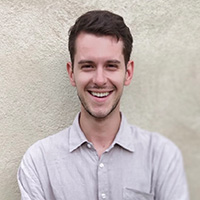 Thibault Fournol
Research fellow
Biographical information
Thibault Fournol works on missile defence and ballistic proliferation issues. As part of his PhD, his research also focuses on India's foreign and regional security policies, as well as strategic and security dynamics in the Indo-Pacific, particularly in the Indian Ocean.
Professional experience
Research Assistant at the Foundation for Strategic Research (2021 – 2022); Parliamentary Attaché at the French National Assembly (2019 – 2021); Junior Research Officer at the Centre of Doctrine and Command Teaching (French Army, 2019).
Training
PhD Candidate in Political Science at the Centre for International Studies (CERI) of Sciences Po. Thesis: "Recomposing multilateral practices in the Indo-Pacific: The Indian approach to strategic multilateralism" (under the supervision of Delphine Allès and Christophe Jaffrelot).
Pre-PhD Preparation Program at the National Institute for Oriental Languages and Civilisations - Inalco (Hindi and South Asian & Himalayan civilisations).
Master of Research in Political Science – International Relations at the Paris Institute of Political Studies (Sciences Po, 2019).
Publications
« 

Le sens de l'Indo-Pacifique : de l'ambiguïté sémantique à l'opportunité stratégique 

»

 [The meaning of the Indo-Pacific: from semantic ambiguity to strategic opportunity] with Delphine Allès, Les Grands Dossiers de Diplomatie, n°53, oct/nov 2019.

« 

From speeches to maps: compared visions of the Indo-Pacific 

»

 with Sciences Po cartography workshop. Presentation at the CERI-Sciences Po and IRSEM during the cycle conferences "New strategic issues in the Indo-Pacific region" (IRSEM, CERI, GIGA, Cambridge University), juin 2019.

« 

La sécurité environnementale : émergence d'une stratégie de défense française en Indo-Pacifique 

»

 [Environmental security: emergence of a French Defence strategy in the Indo-Pacific], Master's thesis, dir. Delphine Allès, Sciences Po School of Research, 2018.