French vs. Australian nuclear policies: convergences, divergences and avenues for cooperation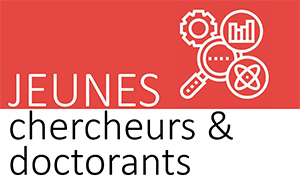 At first glance, France and Australia appear to have divergent policies with regards to nuclear weapons: the former has possessed them for over half a century, while the latter has opposed acquiring them for half a century. And yet, a closer look at the two countries' stance on nuclear deterrence, disarmament and non-proliferation reveals many similarities. This paper seeks to explore these similarities between Australian and French nuclear policy – from 1950 until present – while also illuminating their differences. Examining this issue is interesting not least because, while Australia vehemently opposed aspects of French nuclear policy up until the late 1990s – namely French nuclear testing in the PacificAustralian citizens conducted mass demonstrations against French nuclear testing in the Pacific (Australia's "backyard") in the 1970s and again in the mid-1990s. The government also protested, including through public diplomacy and freezing its defence relations with France. See Kim Richard Nossal and Carolynn Vivian, "A Brief Madness: Australia and the Resumption of French Nuclear Testing," Canberra Papers on Strategy and Defence No. 121, Australian National University, 1997, p. 8. – their respective approaches towards nuclear non-proliferation and disarmament now share numerous points of confluence, and their strong bilateral cooperation on strategic issues has increased significantly in recent years,See Australian Department of Foreign Affairs and Trade, "Joint Statement of Enhanced Strategic Partnership between Australia and France," 3 March 2017; French Ministry of Europe and Foreign Affairs, "Australia – France Selected for a Submarine Program – Statement by the Minister of Foreign Affairs and International Development," 26 April 2016.  specifically in the Indo-Pacific region.See Reuters, "Macron Wants Strategic Paris-Delhi-Canberra Axis amid Pacific Tension," 2 May 2018; French Ministry of Europe and Foreign Affairs, "The Indo-Pacific: 1st Trilateral Dialogue between France, India and Australia," 9 September 2020.  The paper also reflects on the prospects for change in each states' nuclear policy over the short- to medium-term, before concluding on opportunities for collaboration and dialogue between Australia and France to increase global and regional security and stability, including through nuclear non-proliferation and disarmament (NPD) measures.
[...]
The full version of this publication is only available in PDF format.
To read this version, please download the file below.
French vs. Australian nuclear policies: convergences, divergences and avenues for cooperation
Recherches & Documents n°19/2020
Eloise N. Watson, December 7, 2020
---
---
Share
---
Recent "Recherches & Documents":